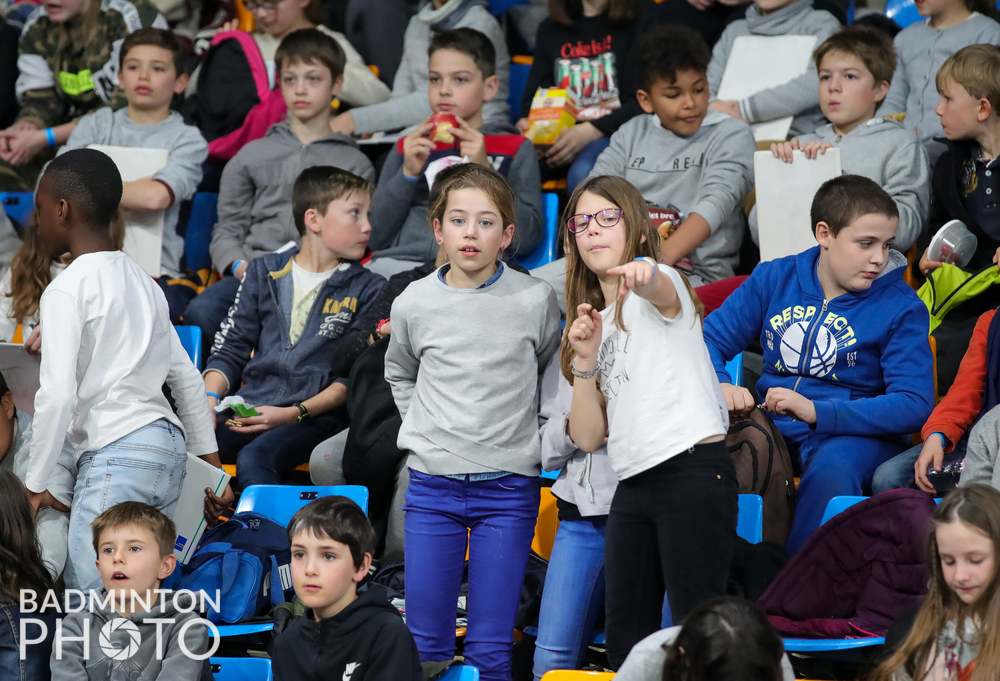 An edition like before… But Better !

Registrations are now open

Link to the registration form at the bottom of the page


⚠️ As the number of places available is limited, priority will be given to the order of registration ⚠️

This year you will be able to participate in different activities following a chosen pathway.
Outside the chosen course, it will be possible, depending on your class and your desires, to participate in an additional workshop (Boite à p'arts & Escape'minton).

Please note: Some activities are aimed at specific ages.

Concerning your arrival: Depending on your means of transport, you will arrive at the Palais des Sports or in the vicinity, but we will meet you at the Parc Pasteur
Concerning your leaving: you will leave from the Palais des Sports


The description of the various additional routes and workshops are available below:

DESCRIPTION OF THE SCHOOL COURSES FOR THE ORLÉANS MASTERS 2022


Badminton practical activities :
Kindergarten to CE2: Introduction to Air Badminton at Parc Pasteur
From CM1 : Badminton initiation at the Palais des Sports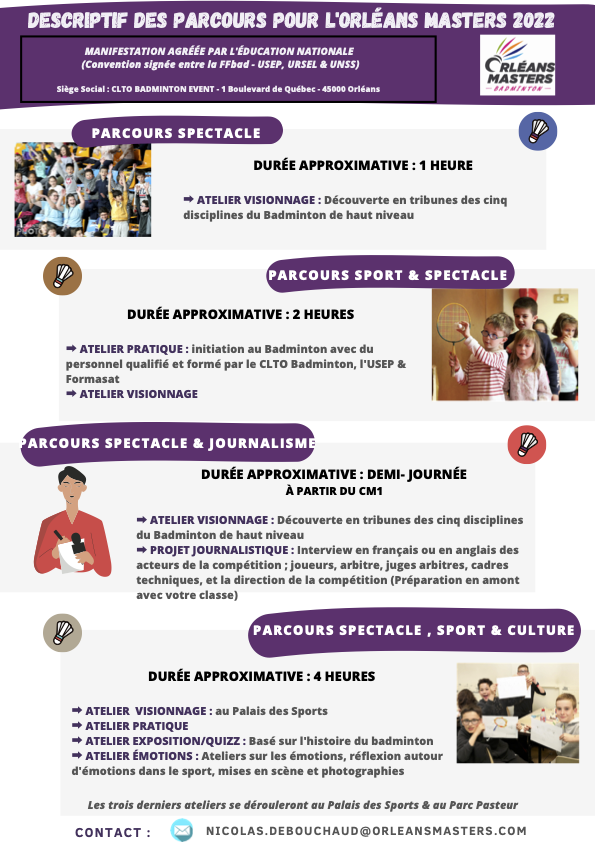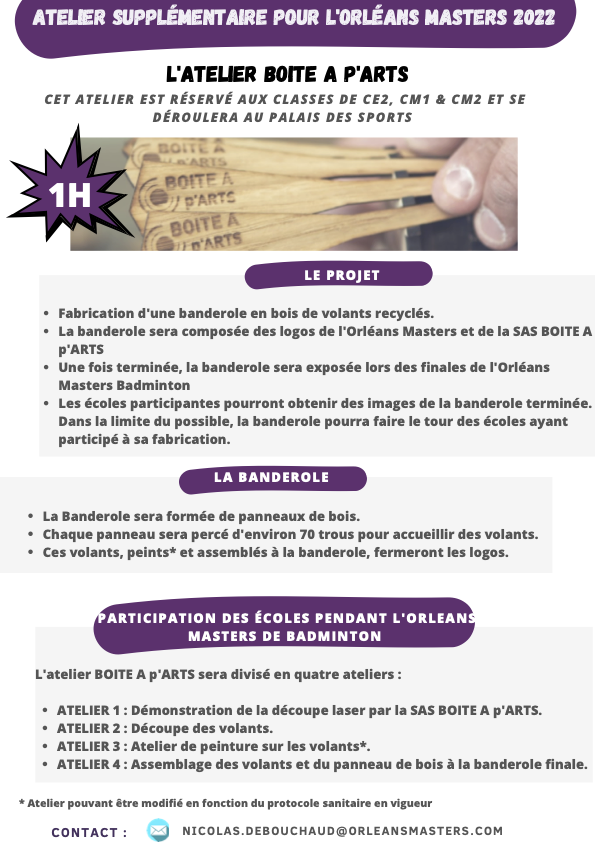 BOITE À p'ARTS ACTIVITY

RESERVED FOR CLASSES OF CE2, CM1 & CM2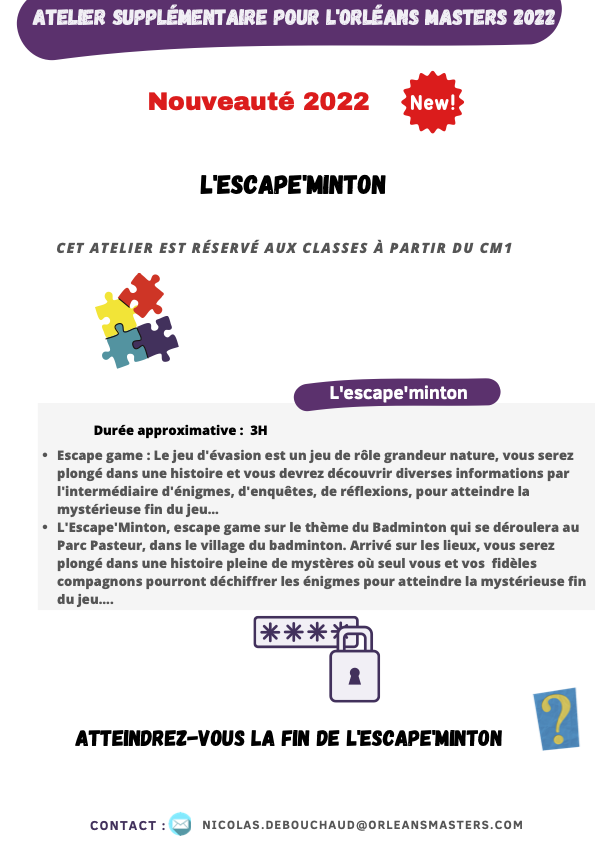 For more information you can contact: nicolas.debouchaud@orleansmasters.com by email or by phone at 06.12.85.42.92.
School groups from all schools in the metropolitan area (public, private, primary, secondary and high schools) are invited to take advantage of the free use of the Tao network for their school outings.

If you are interested in this project and after having read the different Routes & Activities, you can register directly on the form by clicking below.