An update on the first day of the Orléans Masters 2022!
30 March 2022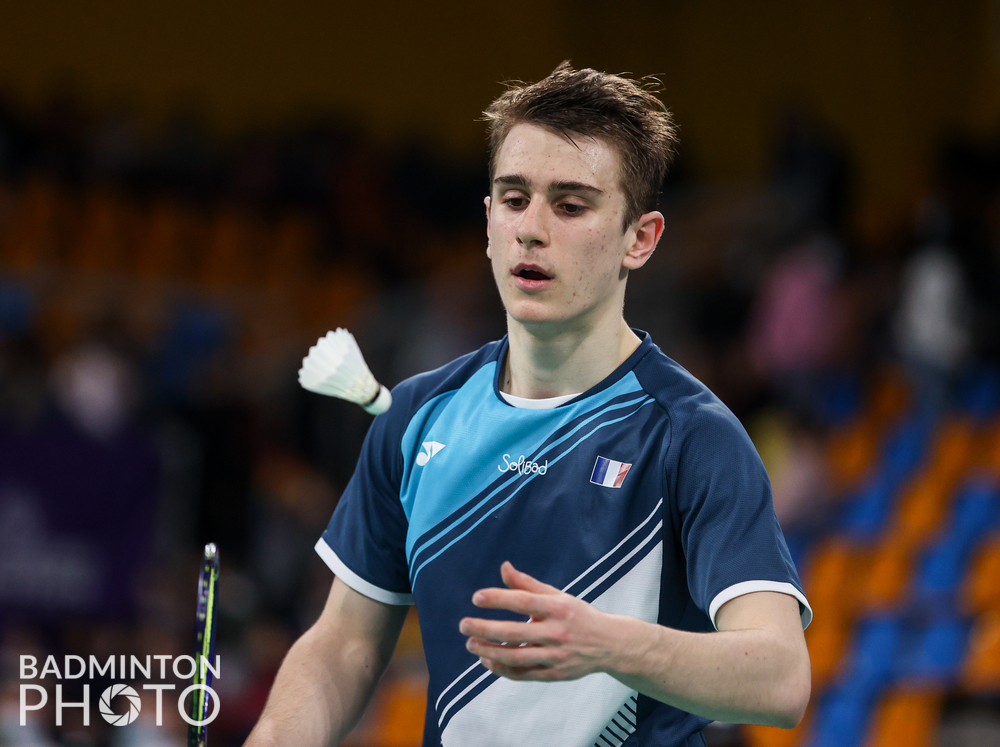 From 9 am, we had hope in a first French victory with the pair Mael CATTOEN and Lucas RENOIR, the latter won a set but could not do anything against the German pair Malik BOURAKKADI and Johannes PISTORIUS.
the French Valentin SINGER, Enogat ROY or Yanis GAUDIN also lost. From now on, hopes were pinned on the young and talented Frenchman Alex LANIER. The latter, after having mastered the first set, had to concede the last two. He admitted in an interview that he had made "too many mistakes" to hope to win the match.
In their turn, the French pair in men's doubles Kenji LOVANG and Leo ROSSI lost in 3 sets ( 21-18 / 15-21 / 12-21 ) against the Indian pair Venkata Harsha Vardhan Ra VEERAMREDDY and Achutaditya Rao DODDAVARAPU.
The Frenchmen Christo POPOV , Arnaud MERKLE and Lucas CLAERBOUT will be back in the competition soon.
Links :
Access to the day's matches: https://bwf.tournamentsoftware.com/tournament/a8b53352-a398-4564-bf26-9258a2e2aefa/matches/20220329
Access to the spectator application and try to win numerous prizes: https://orleansmasterss.glideapp.io/