An update on the second day of the Orléans Masters 2022!
30 March 2022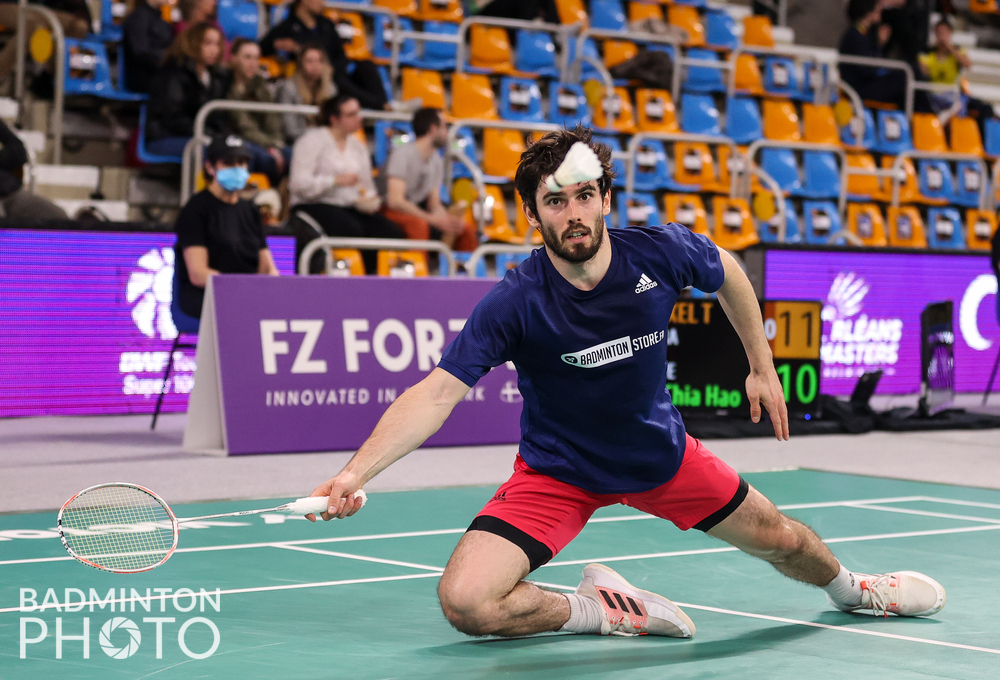 The round of 32 is always a pivotal stage in a tournament as the players from the qualifiers have to confirm their good momentum, and for their part, for the top seeds who enter the competition, it is important not to be surprised.
At 9am in the mixed doubles, the French Fabien DELRUE and Vimala HERIAU took advantage of the withdrawal of the Scots Adam ALL and Julie MACPHERSON to go through to the next round. On the other hand, the French pair, Guillaume VILLEGER and Anne TRAN, had to lose in three sets at lunchtime. They explained in Interview that they were "very tired" after their good performances throughout March.
In the women's singles draw, we found the number 5 seed, Qi XUEFEI; the Frenchwoman unfortunately lost in 2 sets ( 21-14 / 21-17 ) against the Indian Ira SHARMA.
In the men's singles, Thomas ROUXEL ( FRA ) seeded number 6 could not do anything against the intrepid Chia Hao LEE ( Chinese Taipei ). C.H. LEE came out of the qualifications, he confirms his form and we will have to be wary of him for the rest of the competition.
For his first match, the number 1 seed Sai PRANEETH B ( IND ), won in two sets ( 21-19 / 21-12 ).
For the end of the day, we will focus on the French Marie BATOMENE who will face the number 3 seed Iris WANG, but also on Toma POPOV ( FRA ) who will enter the competition at the end of the afternoon, as well as the STOEVA sisters ( BUL ). That's not all, as many Frenchmen and women will play this afternoon.
Links :
Access to the spectator application and try to win numerous prizes: https://orleansmasterss.glideapp.io/
Youtube link: https://www.youtube.com/c/F%C3%A9d%C3%A9rationFran%C3%A7aiseBadminton
Access to the matches of the day: https://bwf.tournamentsoftware.com/tournament/a8b53352-a398-4564-bf26-9258a2e2aefa/matches/20220330