Spain Masters 2021 – Day 3
8 July 2021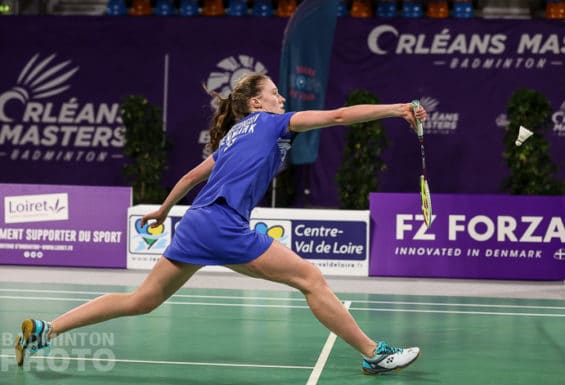 A difficult day for our French athletes !
The pairs Samy CORVEE / Kenji LOVANG - Lucas CORVEE / Ronan LABAR and Fabien DELRUE / William VILLEGER all lost in two sets. Yaelle HOYAUX also lost to the top seeded player, 7-21 / 25-23 / 13-21. The same goes for Lucas CLAERBOUT who lost his match in three sets against Misha ZILBERMAN.
In woman's single, Line CHRISTOPHERSEN, the young Danish player, finalist of the 2021 edition of the Orléans Masters, won easily (21-17 / 21-10) against the Spanish player Clara AZURMENDI. The Frenchwoman, Léonice HUET, won after a tough match against the 8th seed, Krsitin KUUBA. (21-19 / 9-21/ 21-18).
In men's singles, the top seed, Shesar Hiren RHUSTAVITO, won her match 21-15 / 21-17. Toma Junior POPOV, seeded 2, also won in two sets. Big surprise, Pablo ABIAN, winner of the Orléans Masters in 2014 and seeded 5, loses 21-6 / 21-19, against the Korean Dong KEUN LEE. Victor SVENDSEN, who defeated Christo POPOV, lost to Ygor COELHO, seeded 6.
Unfortunately, our French mixed team, Fabien DELRUE and Léa PALERMO was defeated by Ruben JILLE and Imke VAN DER AAR.
After a day full of emotions, we will see you tomorrow to continue to support our French athletes, who are still in the competition.