YONEX SUNRISE INDIA OPEN 2022
20 January 2022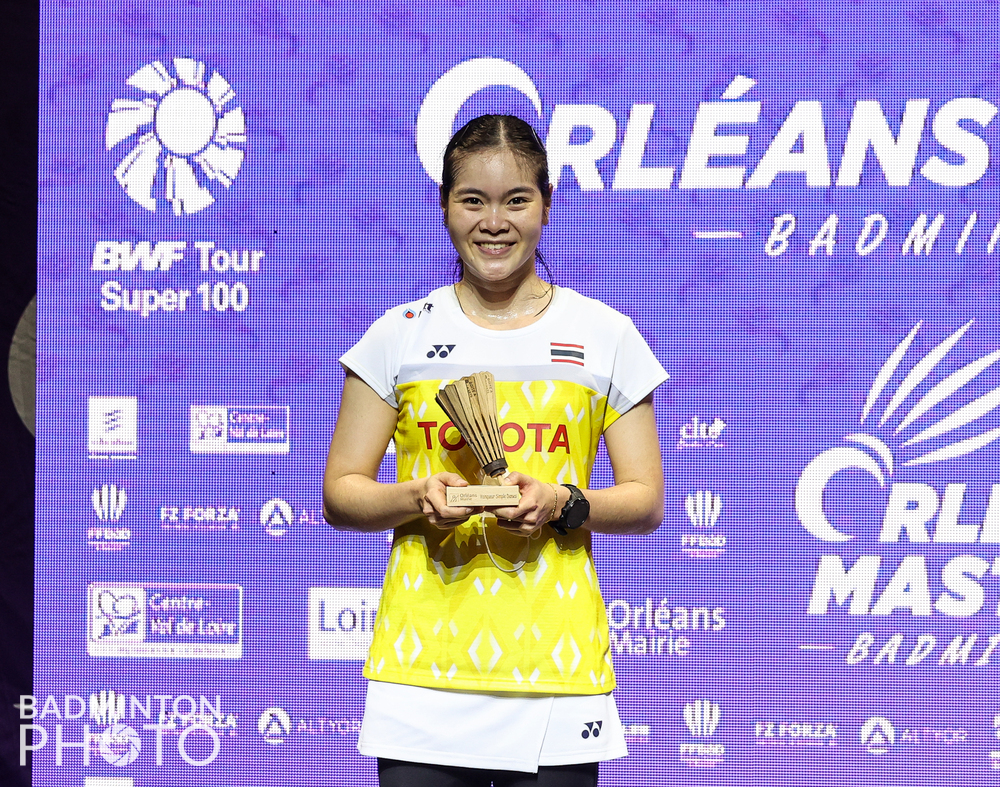 The Yonex Sunrise India Open 2022 took place this year from 11 to 16 January 2022. We return today to the performances of the different players gone through the Orleans Masters at this first tournament of the year 2022!
Regarding the masculine simple table:
The Indian H.s Pranoy lost in 3 sets in the quarterfinals against his compatriot Lakshya Sen. Like the Russian Sergey Sirrant, who could not do anything against the world number 12 Kean Yew Loh, defeat in the quarterfinals 21-16 / 21-13.
Then it was the Naguyen Nhat Tour to bow into quarterfinals 9-21 / 21-8 / 21-18 against N.G Tze Yong.
Simple lady side:
Note the magnificent performance of Busanan Ongamrungphan who wins the tournament by dominating the talented Suptanida Katethong in 3 sets (22-20 / 19-21 / 21-13).
For its part, the French Yelle Hoyaux could have nothing against the Indian Ashmita Chaliha (17-21 / 14-21); His career stops in the eighth finals.
Finally, the semi-finalist of the Orléans Masters 2021 Saina Nehwal will not shone this time, his path ended up in the round of 16 times.
In duplicate man:
The young French pair Fabien Delruet and William Villegger lost in semifinal 21-10 / 21-18 against the future winner of the tournament. Congratulations on their career.
Indeed, on their course, the French pair has eliminated the former finalist quarters of Orléans Masters 2021 Joshua Magee and Paul Reynolds.
On the double lady side:
After a very beautiful course, the Russian Doublet Anastasia Akchurina and Olga Morozova lost in the final against the formidable sisters Aimsaard (21-13 / 21-5).
You now know most of the players' performance passed through the Orleans Masters at the Yonex Sunrise India Open 2022.
Orleans Masters wishes you a good continuation and very quickly for our tournament that comes soon …